Conference of the European Biogas Association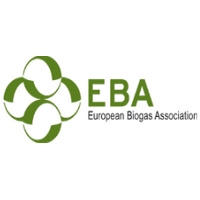 Views: 243
Added: 31-07-2016
Updated: 31-07-2016
Country:
Belgium
City:
Brussels
Languages spoken: English
Address:
Rue d
Contact person:
Jan Stambasky
Phone:
+32 2400 1087
Phone2:
+32 2546 1934
Fax:
+32 2 400 1088
Website:
http://biogasconference.eu/
The ninth biogas - expo & congress will take place at 8. - 9. February 2017 at the Exhibition Center Offenburg. Exhibitors as well as visitors are very convinced by the trinational orientation on the target markets Germany, France and Switzerland. Inbetween 800 to 900 visitors as well as 50 exhibitors benefited from the cross-border communication platform in Southwest Germany. Especially the combination of the trade fair and congress offers professional expertise, well-founded knowledge of research and practice as well as a perfect place for the exchange of experience and networking. To the specialised trade visitors count: Planners & engineers, Representatives of the agricultural & forestry sector, Suppliers, Local authorities & administrations, Energy authorities & public utility companies, Operators & investors, Science & research
Member area
Welcome, guest !
OFFER POSTING GUIDELINES
Featured Events