The 6th Asia-Pacific Biomass Energy Technology & Equipment Exhibition 2017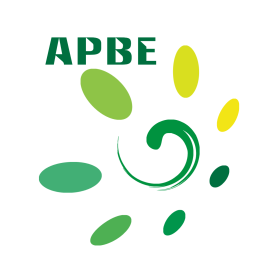 Views: 342
Added: 24-05-2017
Updated: 24-05-2017
Country:
China
City:
Guangzhou
Languages spoken: English
Company Name:
The 6th Asia-Pacific Biomass Energy Technology & Equipment Exhibition 2017
Address:
Add: No. 380, Yuejiang Zhong Road, Guangzhou, China
Contact person:
Sarah Tse
Phone:
+862029188153
Website:
http://www.apbechina.com/
winnie0516
The 6th Asia-Pacific Biomass Energy Technology & Equipment Exhibition 2017 (APBE 2017) Date: August 16th-18th, 2017 Venue: China Import and Export Fair Complex Add: No. 380, Yuejiang Zhong Road, Guangzhou, China Why China's Biomass Market? As the world's biggest energy consumer, China now resorts to biomass energy to cut carbon emission. According to the 13th 5-year plan, by 2020 the annual consumption of biogas, biomass to liquid fuel and biomass modeling fuel will respectively reach 8 billion cubic meters, 6 million tons and 30 million tons, creating sales of about 120 billion RMB and annually attracting new investment of about196 billion RMB. Why APBE 2017? Ranking among the world's top 3 biomass trade shows, APBE is second to none in Asia. With the expected exhibition area of 16,000 square meters and 780 booths, APBE 2017 will be the grandest in its history. A series of high-end meetings, seminars, etc, featuring with worldwide big-shot experts, will give us a glimpse of the forefront of biomass technology. With the staunch supports of international associations, the number of oversea exhibitors at APBE 2016 hit all-time high, increasing by 40% compared with 2015. Covering over ten countries and regions, oversea exhibitors included Polytechnik from Austria, SC ZKO from Russia, ABM from Thailand, RGI GMBH from Germany, Biohusk Energy from Malaysia, GHW from Vietnam, Rosht from Korea, etc. The re-attendance rate among domestic exhibitors, such as Huantai, Kingwood, Bioene, Lvding, Huantai, KTCN Group, Lvtan Group, GreenVinci, Ronson, MLTOR, Yaobang, etc, was as high as 83%. Exhibition Scope Biomass molding fuel and manufacturing equipment; Biomass boilers, combustors, stoves, boiler improvement and heating service companies; Biomass gasification technologies and equipment; Biogas technologies & engineering equipment; Comprehensive utilization of crop straw; Biomass & garbage power technologies and equipment, integrated garbage treatment, recycling of industrial waste gas and heat; Advanced biology liquid fuel and refining technologies; Related technologies and equipment of biomass combined heat and power generation; Detection, evaluation and certification institutions, marine biomass energy, etc If you want to know more about APBE 2017, you can refer to our official website and twitter or you can contact us through e-mail provided below. Guangdong Grandeur International Exhibition Group Contact Sarah Email:winnie0516@hotmail.com Tel: +86 13539992305 What's App: +8613539992305 Fax: +86 20 82579220 Website: www.apbechina.com/index.php?lang=en
Member area
Welcome, guest !
OFFER POSTING GUIDELINES
Featured Events