Waste Management 2016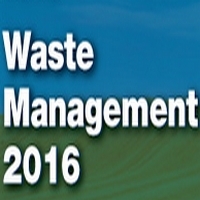 Views: 372
Added: 29-07-2016
Updated: 29-07-2016
Country:
Ukraine
City:
Kiev
Languages spoken: English, Russian
Address:
33, Velyka Zhytomyrska str.
Contact person:
Ilya Agafonov
Phone:
+38 099 116 92 77
Phone2:
+38 099 116 92 77
Website:
http://wm-expo.com/
Since 01.01.2016 the Association Agreement between Ukraine and EU has been implemented providing the transition to the European standards of collection, treatment and recycling of waste in Ukraine. The need for investments into Ukrainian waste management industry was estimated by the World Bank at 14.3 billion Euro, including: - modernization of the system of collection, transportation and solid waste disposal - 5.1 billion EUR - construction of new recycling facilities - 4.3 billion EUR - construction of new landfills - 5.1 billion EUR. Ukraine needs to: - settle 58 700 containers for separate waste collection; - purchase 658 waste collection vehicles; - build 45 waste recycling plants. Participation in the exhibition provides an opportunity to represent products and services to professionals in the area of solid waste collection and recycling in Ukraine, which make key decisions on the national and regional levels. INVITED FOR PARTICIPATION: • Ministry of Regional Development, Construction, and Communal Living of Ukraine • Ministry of Ecology and Natural Resources of Ukraine • Ministry of Economic Development and Trade of Ukraine • Municipal and state authorities • World's leading suppliers of equipment and technologies • Ukrainian solid waste market operators • Financial institutions.
Member area
Welcome, guest !
OFFER POSTING GUIDELINES
Featured Events